Mission
The focus of Dar Al Quran is to teach Arabic to non-arabic speakers, Quran Tajweed, & Quran memorization.
Our main focus is on the youth, starting at 6 years of age and above, however, all ages are welcome!
Vision
To enable Muslims in our community to read & recite the book of Allah fluently and properly in the native Arabic language.
About Us
We strive to develop Muslims who are not only memorizers of the Quran, but those who perfect its recitation with fluent reading skills and mastering the Quranic rules of Tajweed.
The program is offered to all Muslims regardless of literacy & reading level, ability, and age.
We have adopted the bidaya curriculum to effectively teach beginners and make them well versed in the arabic alphabet and vowels.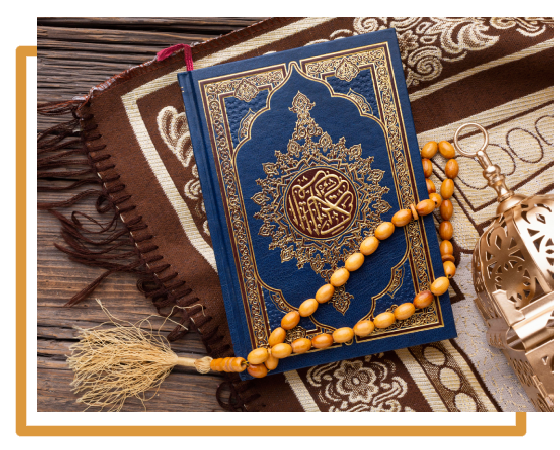 Days of the program: Saturdays or Sundays

Time: 10:00 AM to 1:00 PM
Ages: 6+ (including adults)
Location: Dar Al Sunnah
Duration/Length of the Program: September–May
Term 1: September – December
Term 2: January – June
Whoever builds a masjid for the sake of Allah Almighty, like a sparrow's nest or even smaller, Allah Almighty will build for him a house in Paradise.
Surah Al-Baqarah
And [mention, O Muhammad], when your Lord said to the angels, "Indeed, I will make upon the earth a successive authority." They said, "Will You place upon it one who causes corruption therein and sheds blood, while we declare Your praise and sanctify You?" Allah said, "Indeed, I know that which you do not know."
Surah Al-Baqarah
O mankind! Be dutiful to your Lord, Who created you from a single person (Adam), and from him (Adam) He created his wife [Hawwa (Eve)], and from them both He created many men and women and fear Allah through Whom you demand your mutual (rights), and (do not cut the relations of) the wombs (kinship) . Surely, Allah is Ever an All-Watcher over you.
Surah An-Nisa